Filter Reviews
Size
Protection
Strap
Laptop
Quality
Look
Material
Issues
Pockets
Design
Recommend
Backpack
...
Bag
Features
Trips
Zippers
Compartment
Access
Pack
Crash Pad
Devices
Chance
Size
Protection
Strap
...
5 star rating

4 star rating

3 star rating

2 star rating

1 star rating
Great Pack!
Review by Mike R. on 5 Dec 2018
review stating Great Pack!
Great Pack!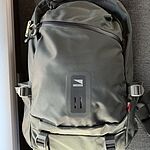 very good
Review by CHOI P. on 16 Jul 2018
review stating very good
I think it is the best bag that I have seen until now.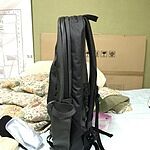 I've had many bags before this one.
Review by Matthew M. on 10 Jun 2018
review stating I've had many bags before this one.
This is likely my final daily carry bag. All I can say about my search for the perfect daily carry bag has gone on a little too long. It took me over a year of buying many bags only to be disappointed before I bought the commuter. Finally a perfect daily carry. Like any bag it took time to tailor this the commuter to my personal needs but this will be the last one I own unless Lander manages to improve the design even more. What's there to say? The bags not too pricy like most other "great" bags. It's good for all almost all occasions. It's a good look, it can be used for school, it has more than fair storage, it's good for outdoor use and can take a rainstorm. It protects your gear and allows quick access to your gear. The ONLY gripe I have is this bags counterpart has a cool compartment for gear on the bottom while the lander only has straps. It would be cool to have both options and I believe this might allow the bag to stand on its own without needing to lean it up against something to keep it upright. Final impressions, great all around daily carry bag that's perfect for most occasions. I recommend it to anybody looking for a great bag. Thank you Lander. My subscription to you guys on YouTube has been well worth it. I'll be looking out for the improvements I listed above.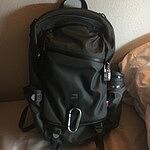 Alexander D.
5 star rating
Useful, good quality, very happy!
Review by Alexander D. on 9 Sep 2019
review stating Useful, good quality, very happy!
Useful, good quality, very happy!
Christopher A.
5 star rating
123
Review by Christopher A. on 4 Jul 2019
review stating 123
123
Q: I am interested in the internal dimensions of the front pocket. I was wondering if it would be large enough to accomadate a small padded camera insert.
A: The dimensions for this are 12 x 9 x 3".
Q: Why does the checkout say the colour is "Carrier Green"?
A: We will update that name. The bag is a dark grey. You'll love it! Thanks for the feedback.
Q: Does this fit a 15.6" HP laptop?
A: Yes, it fits laptops up to 17". Thanks for the support. You'll love it.
Q: Do the side pockets fit the 32oz Hydroflask?
Q: Hi there, I'm from Philippines. I purchased Commuter bag and Cairn Lantern last August 18, 2018 and it will turn 3 months on November 18, 2018. I would like to verify from your end if you could do a follow-up to USPS? I checked it from the site and it said 'In-Transit'. And you know, I'm getting quite furious on my purchase. Hoping I could get a feedback from you. Thank you!
P.S. Is the 'crash pad' also shockproof?
A: You're right, something seems off here. Our support team will reach out to you first thing tomorrow and get to the bottom of this.