The Best of Both Worlds: Outdoor Gear & Tech Gifts for Father's Day
Posted On: Fri Jun 11 07:00:00 GMT 2021
It's been a long year, filled with its fair share of challenges and uncertainty. Thankfully, though, things are starting to return to normal—just in time to celebrate all our favorite dads on Father's Day.
This year, Father's Day should be extra special. With businesses around the country opening their doors and welcoming guests back once again, there will be no shortage of fun and exciting Father's Day activities to choose from. But when it comes to shopping for a Father's Day gift … you may need some help.
Finding the perfect Father's Day gift can be challenging. After all, every dad is different, so every dad's "perfect gift" is different, too. Your dad may dream about new camping gear, or he may pine over the latest smart device. But if your dad is an avid outdoorsman who also loves innovative new tech, these gift ideas may be just what you've been looking for.
With Choices Like These, There Is No Wrong Answer
Every exciting outdoor adventure brings with it some degree of uncertainty. As such, there are a few essentials you should bring on every outdoor adventure—especially one that'll take you deep into the woods: food, water, bedding, a tent, a light source, a battery-powered phone charger, charging cable, and more. Many of these items would make fine Father's Day gifts for any adventurous dad. But what if you could get a few of them as a package deal?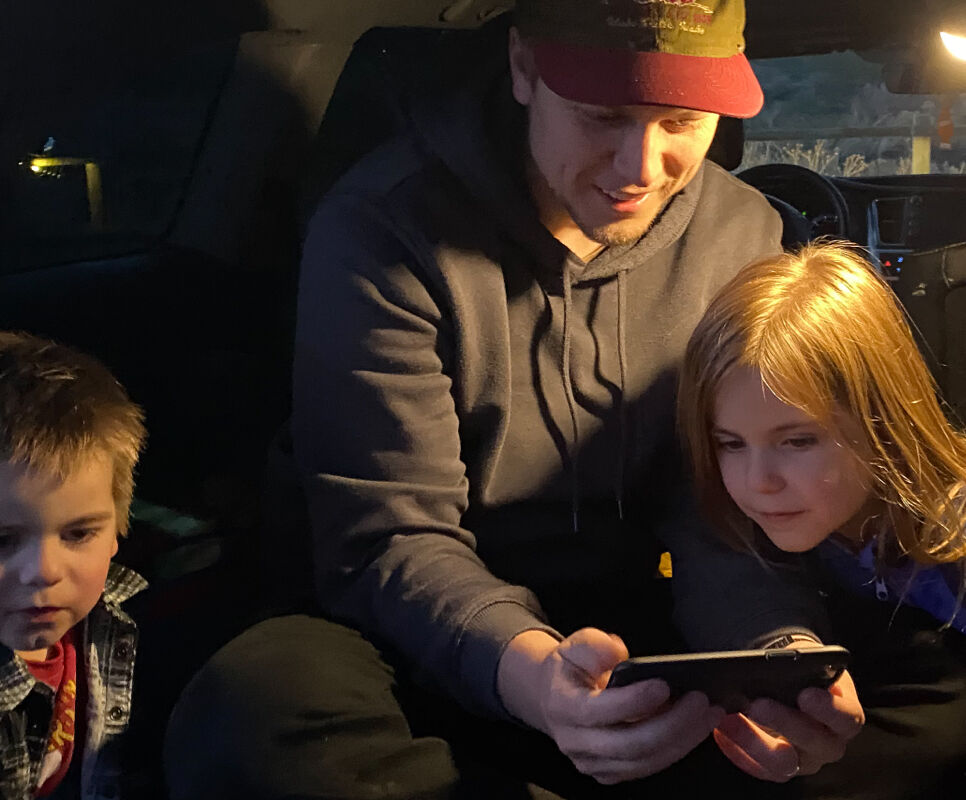 First, each bundle includes a Cairn® Mini Lantern. This water-resistant, fast-charging outdoor essential features an ultra-bright LED light that dims and brightens up to 150 lumens. It also boasts an anchor system that allows you to attach it to virtually anything you need illuminated. This combination of features make the Cairn Mini Lantern one of the most unique and versatile lanterns on the market today.
In addition, each bundle includes a different charging or power accessory. At $30, the first bundle comes with a Neve® charging cable. Designed for maximum durability and functionality, tangle-free Neve cables are flat, and each boasts Everpull® connectors to prevent breakage and ripping. Additionally, Illumiweave® reflective threads are woven throughout each cable, making them easy to find in the dark—perfect for those pitch-black nights in the woods
Along with the Cairn mini, each of the other two bundles includes a Cascade® Wireless Charging Power Bank: The $50 bundle comes with the base 6000mAh model, while the $75 bundle comes with the longer-lasting 10000mAh version. With their durable, waterproof construction and fast-charging capability, these Qi wireless chargers are designed to keep your devices charged and ready to go when you need them most—whether in the backwoods or the backyard. Shop these Father's Day gift bundles now!
Give Your Dad More than a Gift This Father's Day: Help Him Rediscover His Sense of Adventure
There really is nothing quite like embarking on your first excursion as the world comes out of its fog. And if your dad's an avid outdoorsman, chances are he agrees. So this Father's Day, don't just give dad gear to use on his next adventure. Take him on an adventure yourself. Give him the gift of shared experiences, of challenges tackled together, of victories won. Give him the gift of memories he'll cherish forever.