Find Outdoor Brands Taking the Lead on Sustainability
Posted On: Thu Apr 22 07:00:00 GMT 2021

People want to know what they can do to make things more sustainable. They want to be more responsible consumers and, in many cases, are willing to put their money where their mouth is. Two-thirds of people say they're willing to spend more on products that come from sustainable brands. Often, the key is knowing which companies are making a real impact with their business and sustainability initiatives.
The great outdoors is one of our most precious resources, and a lack of global sustainability threatens the quality and safety of the outdoor experience. The outdoor industry has long been at the forefront of this challenge, but that doesn't mean every company is serious about sustainability.
As part of our long-standing commitment to sustainability, Lander wants to help our consumers find other sustainable brands. This is by no means a comprehensive list, but we've also taken the time to research, reach out, and learn directly what these companies have been doing to create more sustainable products and a more sustainable world.

Big Agnes
Big Agnes is the first brand to introduce tents made with solution-dyed fabrics (SDF) and sleeping pads made with a sugarcane-based foam – both of which are significantly more environmentally friendly.
The Solution-Dyed Fabric Tents have become some of the brand's most popular tents. Notable benefits include an 80% reduction in energy consumption, 80% reduction in chemicals used for the dyeing and finishing process, and 50% reduction in water required. Not only that, these tents are more durable and resistant to UV fade, further reducing their total life-cycle costs.
The TwisterCane ™ BioFoam Pad and Hiking Seat are made from more than 60% sugarcane extract, an extremely sustainable and fully renewable material solution that helps reduce the dependence on Ethylene-Vinyl Acetate (EVA) while maintaining function, durability and warmth. The sugarcane is sourced using Proforest Standards and helps contribute to reduced greenhouse gases by CO2 capture.
Already recognized as a leader in the outdoor industry for product innovation and sustainability, Big Agnes is continuing to drive the industry forward in the brand's 20th year. While this humble brand has roots in a small mountain town, they understand their impact is global and they're working hard to reduce it, one tent and pad at a time.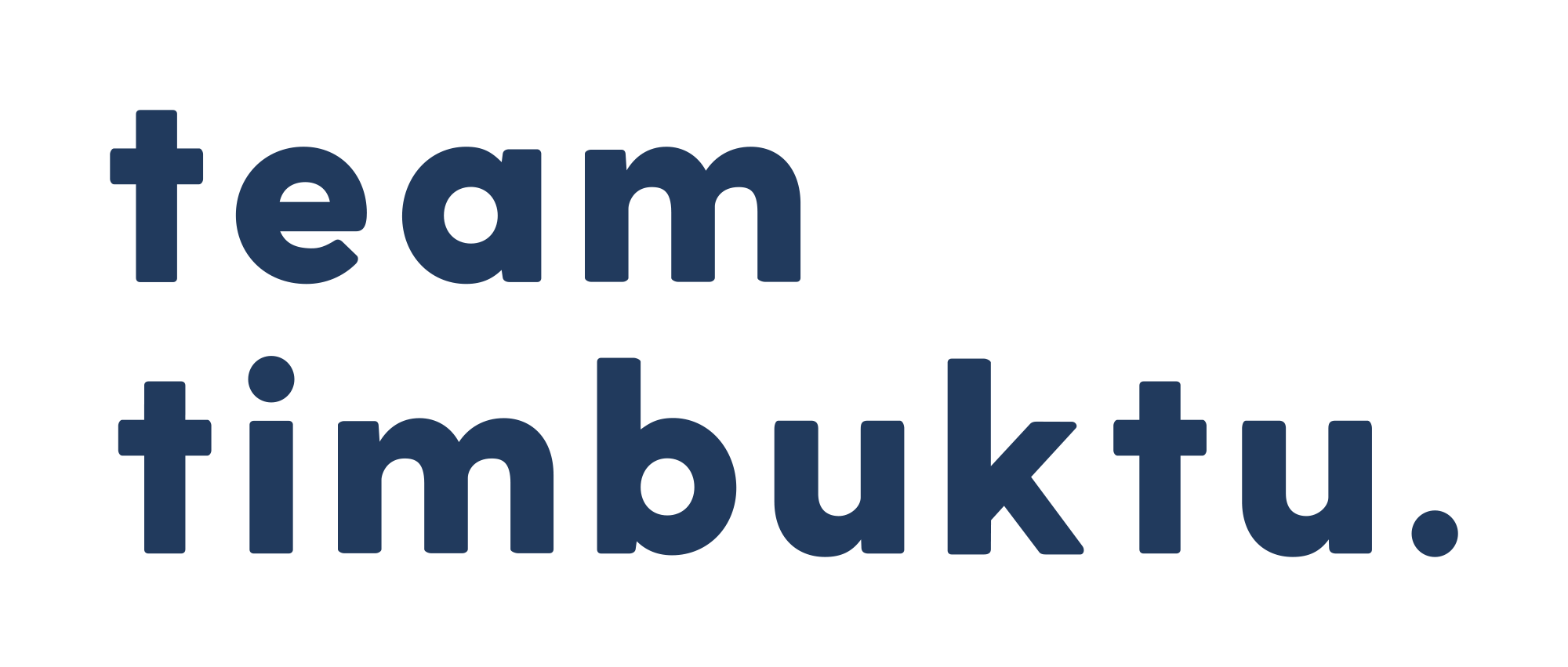 Team Timbuktu
This outdoor brand is at the forefront of both sustainability and women's outdoor fashion. Looking for activewear that isn't the same old baggy khakis and frumpy raincoats, but is an environmentally-responsible choice? Take a look at Team Timbuktu.
This company recognizes that natural cotton and wool fabrics have limitations for performance and movement. Like Lander, Team Timbuktu has moved toward using rPET, a recycled polyester plastic reclaimed from plastic bottles. In just a few weeks, the company will hit the milestone for 100,000 recycled plastic bottles. The rPET material is certified by the Global Recycle Standard (GRS), Last year, Team Timbuktu's total fabric usage was 86% recycled polyester and 14% organic cotton. This strategy has given their Activewear and Rain Jackets collection a superior combination of performance and sustainability.
The company has long been committed to sustainable packaging. They use biodegradable, home-compostable bags made by The Better Packaging Co., along with recyclable swing tags and care labels. Looking forward, Team Timbuktu is working on lowering the carbon footprint of their freight and shipping methods as part of their latest sustainability efforts. Previously, only 10% of their products were shipped via sea freight with the rest delivered through air freight. This year, the company is aiming to complete as much as 80% of their shipping through sea freight.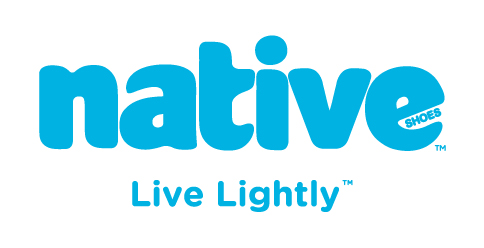 Native Shoes
Founded in 2009, Native Shoes fuses innovation, sustainability and curiosity to create a lighter, healthier, happier world for us all. True sustainability requires a comprehensive look at environmental impact. The company has set a goal for each and every pair of Native Shoes to be 100% life-cycle managed by 2023, and they've set out a plan to achieve this goal.
Their design team is pioneering the use of innovative and plant-based technologies such as Rise by Bloom—harvesting toxic algae from waterways to help make their shoes, while returning clean water and fresh air in the process. Their flagship recycling program – the Native Shoes Remix Project™ – has transformed over 35,000 worn-out shoes into five playgrounds for local children in Vancouver, Canada. They continue to push the boundaries of plant-based design and new sustainable technologies including 3D Rapid Liquid Printing.
The heavier the world gets, the more it needs lightness. That's why this brand designs products which help all to Live Lightly™. People want to know what they can do to increase sustainability. You can make a difference and reduce your carbon footprint by getting your next pair of shoes from Native Shoes.
Coalatree
Coalatree designs eco-minded gear and apparel for the adventurer in everyone, from athletes and photographers to your average city folks and weekend warriors. It's their passion to bring elements of the outdoors and city life together. In addition to outdoor apparel for men and women, they have amazing hammocks and kachula blankets for your next trip.
Coalatree seeks to decrease their impact on the planet in as many ways as possible, starting with sustainable materials. They use recycled coffee grounds, plastic bottles, and discarded yarns in their clothing and accessories. They've saved almost 140,000 plastic bottles and more than 80,000 cups of coffee grounds from landfills. Coalatree uses a dye method with a "closed-loop" of CO2. Not only do they reuse stored CO2, they're able to circumvent the need for water to dye textiles.
Their manufacturing partners are bluesign® approved and use a Durable Water Repellent (DWR) finish that creates durable products with a vapor coating, avoiding the use of toxic chemicals and hazardous waste. Their hangtags and packaging are printed on recycled paper, and their shipping bags are easily composted. Last but not least, they give back to communities in need, nonprofit wilderness therapy programs, and local wilderness preservation programs such as Save Our Canyons.
Lander
Since the beginning in 2015, Lander has stayed committed to sustainability. Our phone cases offer premium drop, impact-resistant protection to help reduce the carbon footprint of your smartphone's total life cycle. Like these other outdoor brands, we've also found new ways to use more sustainable materials in our product designs. In the last year, we've started making phone cases with biodegradable, plant-based plastics. We've also introduced rPET ocean-reclaimed plastics from Repreve® into many of our products including the Vise Case and KIVA™ Headlamp..
Lander is leading the charge toward outdoor tech that uses rechargeable batteries instead of single-use alkaline. Our headlamps, lanterns, and power banks can be recharged hundreds of times, ensuring a more sustainable solution over the entire life cycle of the product. We've implemented more sustainable shipping methods by converting more of our product shipping to sea freight and lowering our carbon footprint across our entire supply chain.
While we offer free shipping for most purchases, our latest efforts include encouraging our customers to donate $5 as a shipping offset. This contribution is then donated to one of the following nonprofits of their choosing.
• Relief Haven
• One Tree Planted
• Surf Rider

Shop Sustainable Outdoor Brands
Many outdoor landscapes and ecosystems are struggling to adapt quickly enough to climate changes. Severe and unpredictable weather events make it more likely that outdoor adventures are cancelled or even dangerous. Help us make a more sustainable world by seeking out other ethical and eco-friendly brands.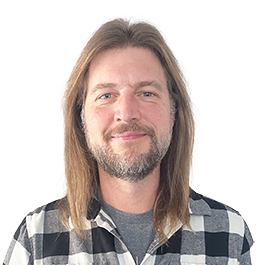 About the Author:
Over 15 years, Marcus Pickett has written and edited thousands of articles in numerous industries including phone accessories, smart home, home security, outdoor, travel, healthcare, and many more. He's a voracious reader and researcher who loves talking to the experts. He currently lives in Salt Lake City, UT.