Why Lithium Ion Are The best Cold And Hot Weather Batteries
Posted On: Tue Mar 30 11:00:00 GMT 2021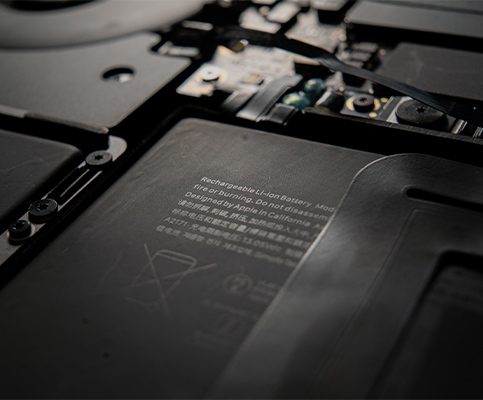 Why Lithium Ion are the Best Cold- and Hot-Weather Batteries for Your Outdoor Tech
The flowers are blooming. The days are getting longer. After a cold, seemingly endless winter, springtime is finally just around the corner. But as the temperatures begin to rise and more people are lured outdoors, it's important to remember we're not out of the woods yet. Sure, the sun may be shining and (most) of the snow has melted by now, but temperatures can still drop pretty low—especially at night. As an outdoor enthusiast, you want to know: What are the best cold-weather batteries for my tech and mobile devices? All batteries are negatively affected by extreme temperatures, but you might be surprised to learn that lithium-ion batteries tend to perform better than the alternatives.
With extreme temperatures still very possible, it's important to be ready for anything, which means bringing battery-powered essentials (such as cell phones, lanterns, smart watches, wireless headphones, and more) along on any adventure. While it's true that lithium batteries are technological revelations when compared to their predecessors (they charge faster, hold a charge longer, etc.), they're still not perfect. However, with a little pre-planning, and some handy tips from us, we'll help you get the most out of your batteries, no matter the weather.
Using Lithium Batteries in Cold Weather
If you're anything like us, as soon as the snow melts (and maybe even before), you can't wait to get back outside. It also means you've been dealing with outdoor device performance issues spring after spring. While lithium batteries work better in cold weather than many of their predecessors, extreme temperatures still noticeably affect many modern devices. Additionally, when lithium batteries are charged often in cold temperatures, lithium metal plating may form on the anode of your device, leading to an internal battery short and failure.
For this reason, many modern lithium batteries are designed with protections in place, preventing them from charging if it's too cold. While this protects your device(s) in the long run, it can be frustrating in the moment when your tech isn't performing at the level you're accustomed to. Luckily, a little preparation can make all the difference in the world.
Even With the Best Cold-Weather Batteries, You Need to Plan Ahead
The following are questions you want to ask yourself before embarking on your next adventure—your answers could help you get the most out of your tech in the elements.
· What time of day are you charging the device?
We know that charging lithium batteries in freezing temperatures can have long-lasting negative effects. So, when should you charge your device? Regardless of temperature, it's always best to charge your lithium battery-powered devices in the middle of the day, not overnight. For starters, if you're concerned about the temperature impeding your device's ability to charge, it tends to be warmer during the day than it is at night. Plus, it can be bad for your device to leave it plugged in for too long once it's finished charging. Considering that it may only take an hour or so for many lithium battery-powered devices to fully charge, you don't want to leave them plugged in all night long.
· Do you have the best phone case for you and your lifestyle?
If you have a smartphone, chances are you have a smartphone case. While we all know that some cases are more durable than others, did you know that all premium cases aren't created equal? Look no further than Lander's Torrey® case. Equipped with state-of-the-art ThermoLine® technology, Torrey cases are designed to protect your phone from the ill effects of climate in temperatures from 0°F to 120°F.
· Did you really pack all the tech you need to bring?
You already know you need to pack your cell phone, lantern, flashlight, headphones, and more, but do you think you need to bring anything else? If you'll be roughing it for a few days, you might want to consider packing a few portable power banks. Lander's Cascade power bank features Qi wireless charging for one device or wired charging for additional devices, and can be used several times before recharging.