Filter Reviews
Size
Color
Quality
Phone
Light
Design
Features
Work
App
Battery Life
Devices
Lander
...
5 star rating

4 star rating

3 star rating

2 star rating

1 star rating
Lantern is must buy
Review by Patrick S. on 3 Feb 2019
Use the latern to light a room, nightlight, if you have to walk outside. The changing colors of the light is really cool and the battery charger is the icing on the cake. Only thing is doesn't stay connected to my smartphone but I just use it without the smartphone feature still can change colors without it. Also, can't download the .hex firmware update to put in the download utility just opens up another browser instead of trying to download the file to your computer. However highly recommend this lantern and the neve cords lander sells.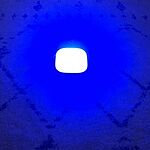 Patrick, reach out to us at
support@lander.com
and we'll work through the firmware issue. So glad you're a fan! We so appreciate the support.
a better light
Review by Brian L. on 30 Sep 2019
super bright. bungee allows it to strap on to anything for various applications. use it as a flashlight, a directional beacon, and drop light. the smart features are fine, just wanted to larger size for more light and battery
Great light!!!! Love the features!!
Review by Scott C. on 29 Sep 2019
Great light!!!! Love the features!!
Augmenting the outdoor experience
Review by Neil W. on 10 Aug 2019
Killer light! Went camping and set the Cairn XL under a tree at night - then we kept changing the colors. What an incredible backdrop it provided for our outdoor setting!
Great Product
Review by Mack F. on 31 Jul 2019
This Lantern is an awesome value. It is very bright and has charged my phone quickly.
Q: Do you have a change log for the firmware update that is available on your site, and installation instructions? Is there a way to check what firmware a new lantern is running?
Q: How long does it take to recharge this unit?
A: It takes around 4-5 hours to fully charge.
Q: Can anyone chime in on the physical weight of this gadget? I'm assuming there is one, single power bank so the 10,000 mah is split between powering the light and charging devices??
A: It weighs 10 ounces. Thanks for the interest!