The Best Backpack, Headlamp, and Lanterns for Night Fishing
Posted On: Mon Sep 06 07:00:00 GMT 2021
Thinking about trying your hand at night fishing? Need replacements for well-worn angling gear? You can get a rod, reel, and tackle from a local fishing shop, but you may want to supplement these core supplies with a backpack and lanterns made for night fishing. Lander has just the bag you need, as well as several lighting options that are Made to Fish and perfect for nearly any type of fishing trip.
Reflective Backpack for Night Fishing
Any night-fishing backpack must first be a great all-around backpack for fishing, which is part of what we envisioned with our 35-liter Traveler™ backpack. The largest compartment can be used for sizable tackle supplies, or you can use the side compartment for a more modest tackle setup, while the larger compartment is reserved for other trip supplies. Side straps provide a way to secure most styles of fishing rods along the side of the backpack. Adjustable shoulder straps provide ergonomics for long-carry hikes, while haul handles offer an easy way to throw the backpack off to the side when you have a fish on the line.
Best of all, the X-factor that makes the Traveler a great night-fishing backpack is the reflective accents. These accents will catch and reflect the light of your headlamp without being a nuisance when it's at your side. Never lose track of your essential fishing supplies with this backpack.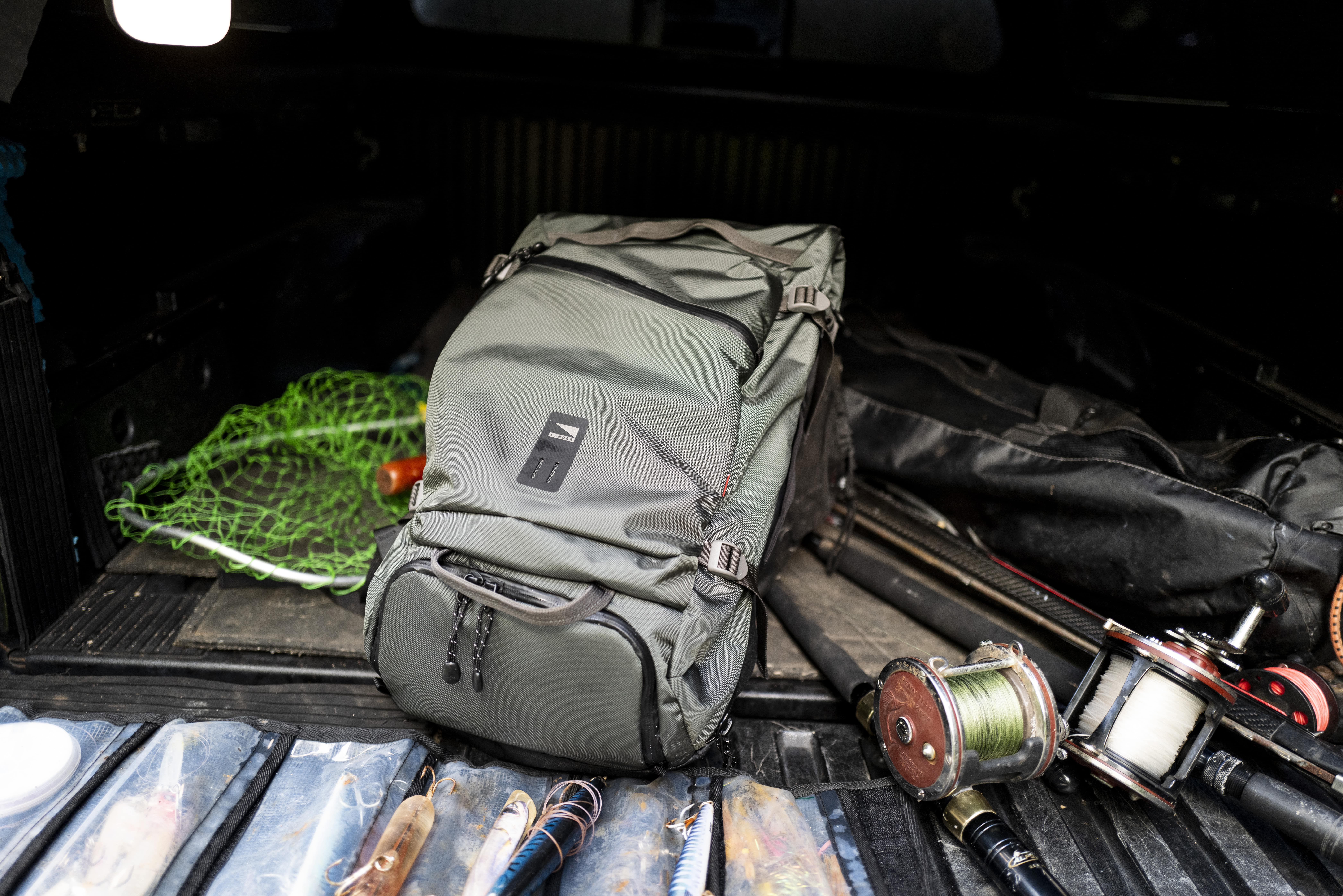 Headlamps and Lanterns for Night Fishing
Right along with a rod and tackle, lighting is among the most fundamental gear for night fishing. The style of fishing and how many people are going will largely determine whether you need a headlamp, pendant lantern, or other fishing lights.
Best Lights for Shore and Boat Fishing
Often, a combination of headlamps and lanterns are best for night fishing along the shore. A headlamp is preferred for the delicate work of setting up your reel, lure, and baiting the line. At the same time, one of our pendant lanterns can be tied to a tree branch for ambient lighting that also attracts flies away from your exact spot.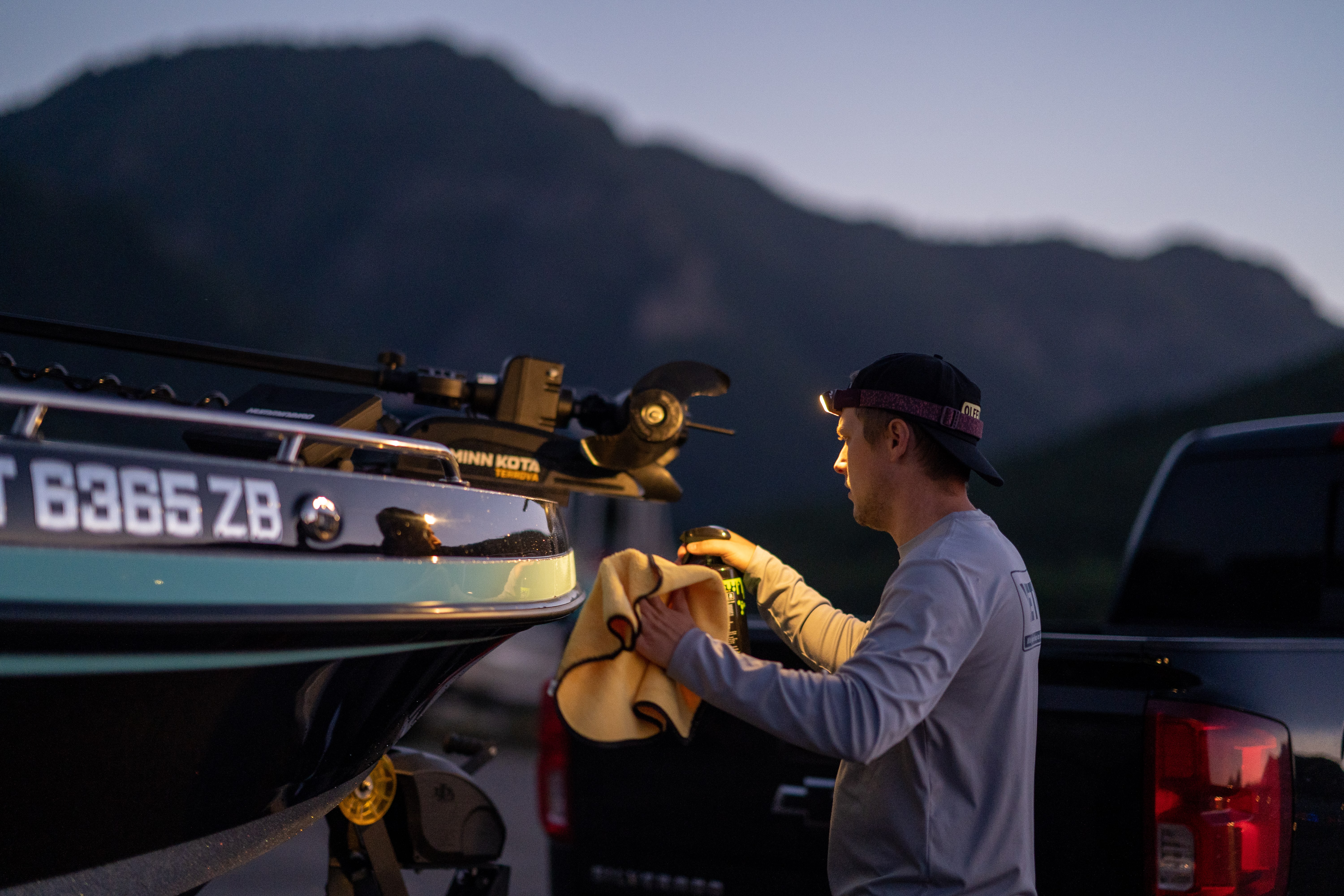 Lander's adjustable KIVA™ headlamp is the perfect choice for most styles of night fishing:
• The bright 150-lumen setting will allow you to visualize the surroundings around your boat.
• The dim setting is great for nearby tasks and general ambience.
• The strobe setting can be a potentially life-saving feature, especially when off-shore fishing in a smaller boat.
Lanterns for Group Fishing Trips
The best light for group fishing trips may not be the same one for you and a buddy fishing from a canoe. More likely, you'll need a lantern that can illuminate a larger area and serve a wider range of needs. Check out the Boulder™. This portable lantern is just small enough to be carried in or tied on to your backpack, while providing all kinds of options at 350 lumens with dimmer settings and smartphone app control. For up to 300 hours of run time, you can illuminate a sizable area, whether it's a fish cleaning table or just hanging out. Better still, it's a portable, rechargeable, multi-device power bank with 13 mAh capacity charge.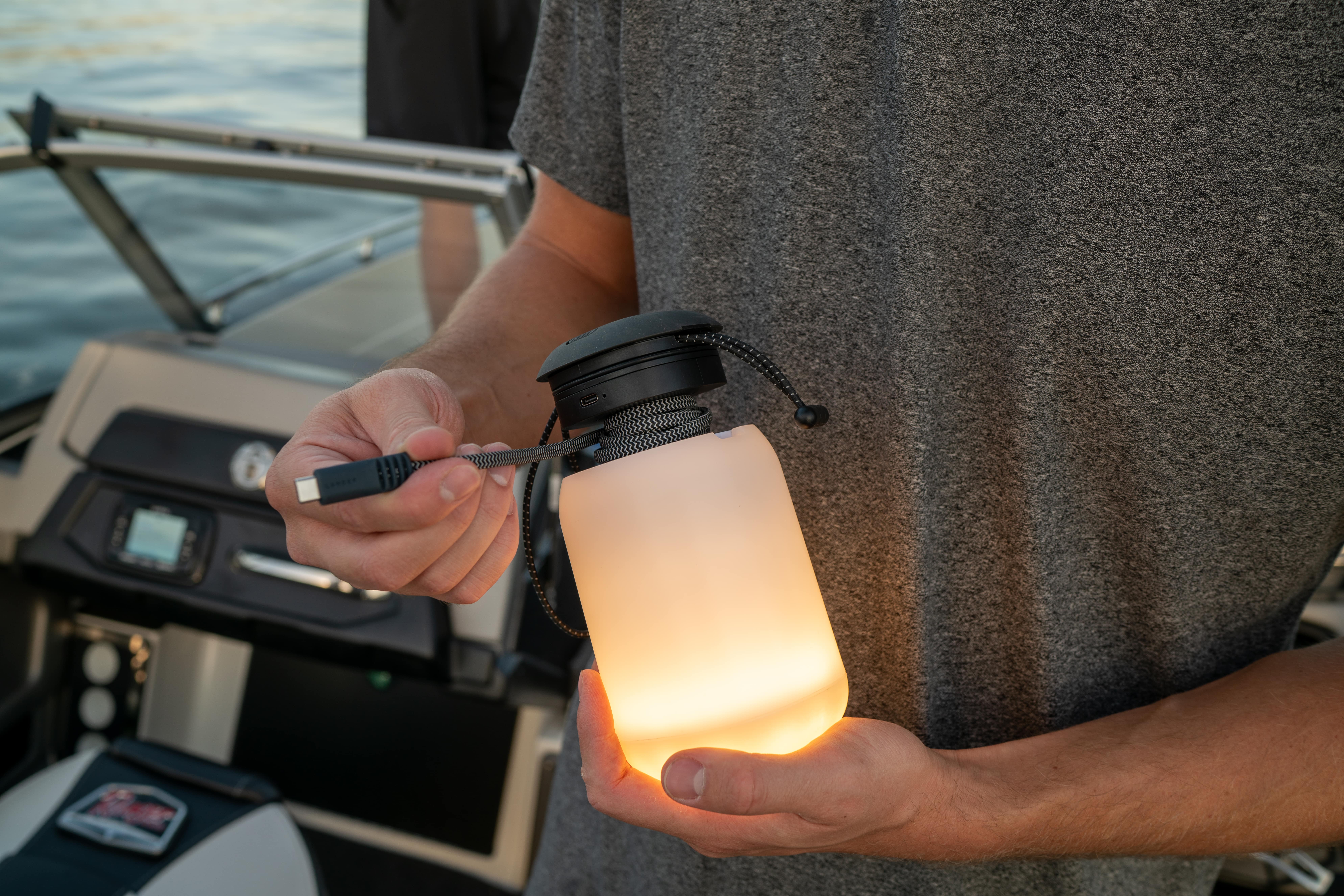 What to Look for in a Fly-Fishing Backpack
Can you go fly fishing at night? Yes, you can. Here is a great beginner's guide to night fly fishing from Drift Hook. A big part of Lander's mission is to provide people with the tech accessories they need to push their own personal limits. In fact, the biggest fish are often caught at night, especially in streams and along the shore where they may be hunting frogs, snakes or mice.
Still learning the basics? The Traveler backpack is a great choice for practically any kind of fly fishing or other kinds of alpine angling. You can learn more about how to fish mountain lakes and streams from MeatEater.
Other Fishing Lights and Bags
Some night fishermen don't need to bring their bait. Instead, you can pack a specialized fishing light attractor in the Traveler Backpack that will bring out the minnows and other bait fish, as well as sporting fish.
Despite the waterproof compartment, mesh and zipper pockets, side straps, haul handles, and drink holder, even the Traveler backpack can't serve every fishing need. If you want to keep and store what you catch, have your buddy carry a separate insulated fish bag. Still, when it comes to the best backpacks, headlamps, and lanterns, Lander has gear that's Made to Fish.