Grab-and-Go Camping Lanterns That You'll Actually Use
Posted On: Thu Jul 07 07:00:00 GMT 2022
Packing for camping can get ugly. Even if your storage is well-organized, there's no such thing as the perfect grab-and-go camping bag. That's because you inevitably end up camping with different people, in different places, in different seasons, and for different lengths of time. But there might just be the perfect grab-and-go camping lanterns. Learn how our lanterns can lighten the load of planning and packing for your next camping trip.
Be Prepared Without Overpacking
Getting ready to camp, it can feel like you have 50 different decisions to make. When you start to feel overwhelmed, too often the reaction is to overpack and make sure you have everything you could ever possibly need. The result tends to be a pack that's too heavy or a vehicle that's too disheveled to keep organized. You end up with a bunch of things you don't use. Using the jam-and-cram method, you may even end up crushing some of your belongings.
Camping Lanterns That Can Take a Beating
What you won't end up crushing is your Lander camping lantern. Our lanterns can stand up to most any type of use and abuse. The lantern casing is made from a combination of polycarbonate and thermoplastic polyurethane. Our product engineer even has to use a claw hammer to get access to the internal components, and we've never had a report of our rugged outdoor lanterns getting crushed.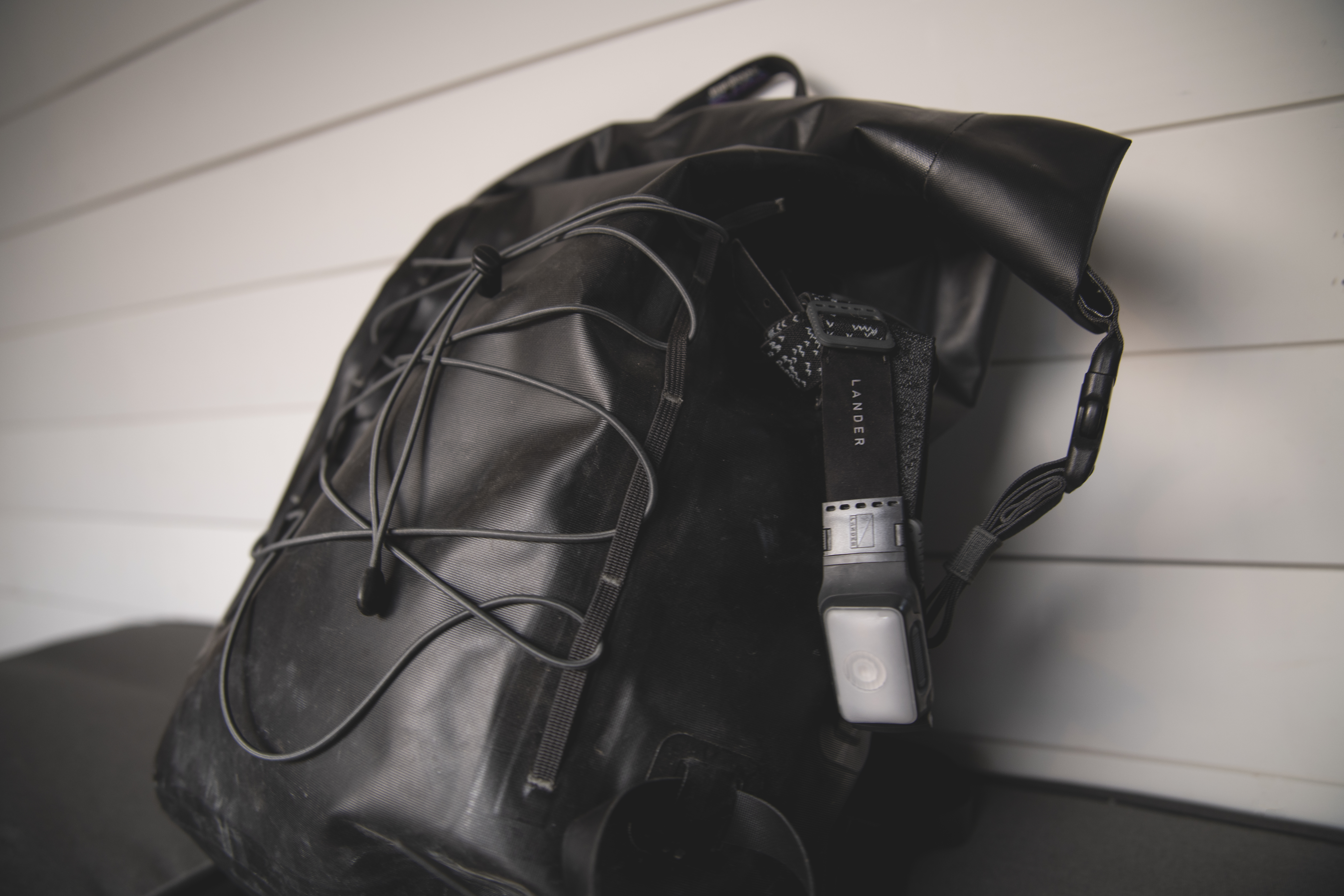 Rugged Lanterns You Can Take Camping Anywhere
Our grab-and-go lanterns will also stand up to the elements during your trip and when you arrive at your campsite. The IP65 rating means our lanterns are dustproof and rainproof. Our camping lights can be put anywhere, even a storage rack on top of your vehicle. They're designed to work properly in temperatures between 15-130°F. You can take them desert camping, beach camping, and forest camping with equal confidence.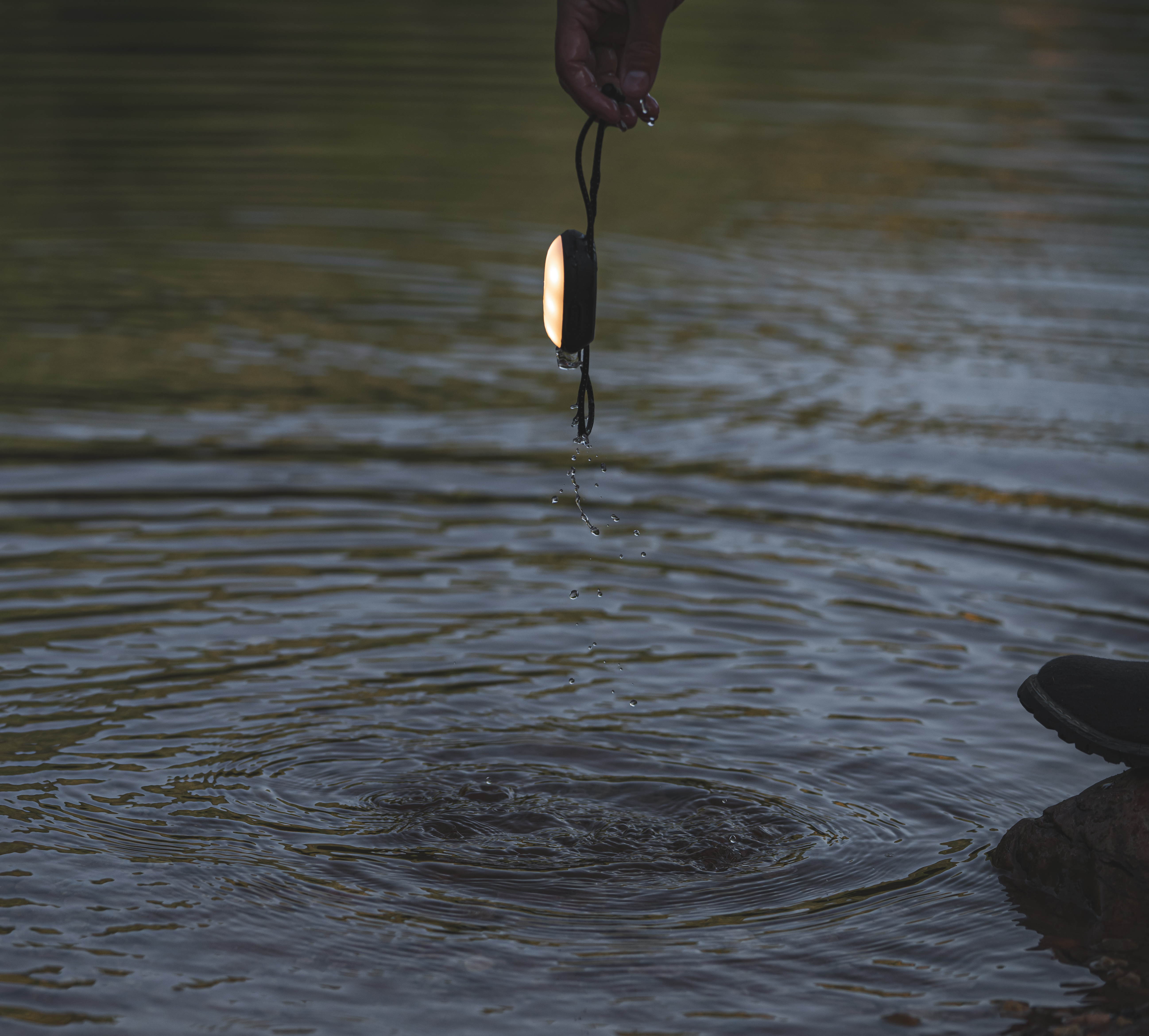 Backpacking Pros: Plan for Every Inch and Every Ounce
Serious backpackers are known for paring down their pack to the very last ounce. The size and weight of our camping lanterns also sets them apart. It's easy to find lightweight lanterns, ruggedly built lanterns or feature-packed lanterns. With Lander, you get all three. You get lanterns that are easy to carry, easy to pack, and worth bringing along. Knowing the exact dimensions and weight of each lantern can help you choose the lantern that's best for your camp and backpacking plan.
How to Make Sure Camping Lanterns Last the Whole Trip
To finalize your packing list, you'll want a general idea of how much you're going to use your lanterns each night and whether you need to plan to recharge the lanterns mid-trip. How brightly you set a camping lantern will play a big role in how long it lasts, so you'll want to monitor the power level of the lantern throughout the trip. Even when returning to the same campsite each year, camping in a full moon or a new moon can have a huge impact on how much you use camping lanterns. For these reasons, you should know the exact runtimes at different brightness settings when choosing lanterns for your packing list.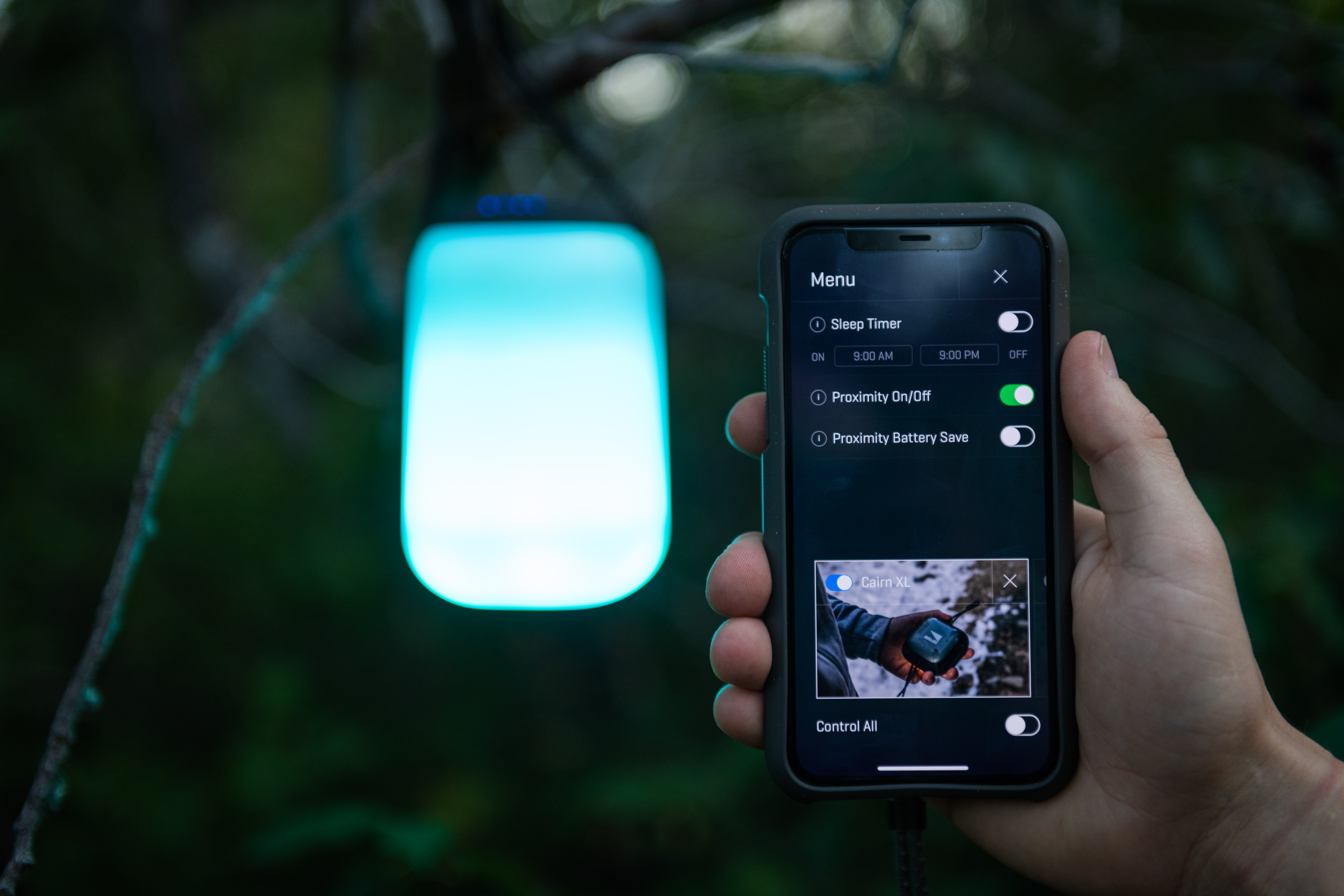 Creative, Crowd-Pleasing Lanterns
Smart lanterns with multiple lighting modes, a built-in power bank, and multi-axis tethers are sure to impress. The versatile tether system makes it easy to hang lanterns from tents, vehicles, trees, or other accessible spots. The Lander smart app allows you to play with different modes and color effects from the comfort of your camping chair. Perfect for scary stories, dancing, romance, and conversation, smart lanterns will earn you the admiration of fellow campers. Unless you're trying to cut down every ounce from your pack, these lanterns are can't-miss choices.
Camping Lanterns Worth Adding to Your Packing List
With the right packing list, you can combine the ambiance of primitive living with better-than-expected comfort and convenience. Our camping lanterns come in various styles so you can find the perfect addition to your packing list. Maybe you need a tried-and-true headlamp for hiking and exploring the area around camp. Maybe you're looking for a lantern with a longer runtime. Maybe you're in charge of packing an extra-large lantern so your group doesn't have to rely on campfires alone. Find all these and more in our collection of camping lanterns.