IP65 LED Outdoor Lights: Waterproof and Dustproof for Any Activity and Terrain
Posted On: Thu Feb 17 07:00:00 GMT 2022
An IP rating measures a device's protection against dust and water damage. For example, an IP65-rated device is effectively dust-tight and able to withstand powerful jets of water. With such robust protection, it's no wonder IP65 has become the de facto "gold standard" in the personal device industry—particularly when it comes to outdoor LED lights.
Why Is My Outdoor LED Light's IP Rating So Important?
Whether taking the dog for an evening walk or hunkering down in your campsite for the night, all outdoor enthusiasts know how crucial it is to pack a durable, powerful, outdoor LED light before embarking on an adventure. However, if you're out there braving the elements, there is a serious risk of dust or water damage—and if your LED light suffers Mother Nature's wrath, you might find yourself alone in the dark.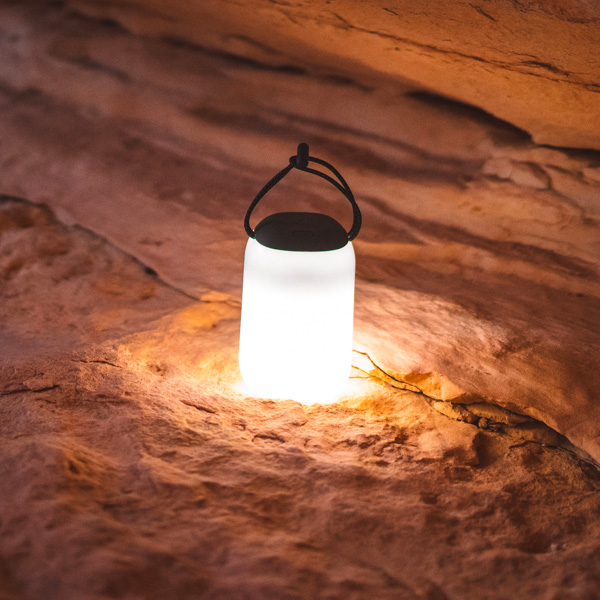 Your IP65-rated outdoor light, though, is a different story altogether. IP65 lights are certified dustproof and waterproof (but not submersible), meaning they can handle virtually anything Mother Nature throws their way. Violent sandstorms, torrential downpours, unexpected blizzards—a durable IP65 LED light can withstand it all.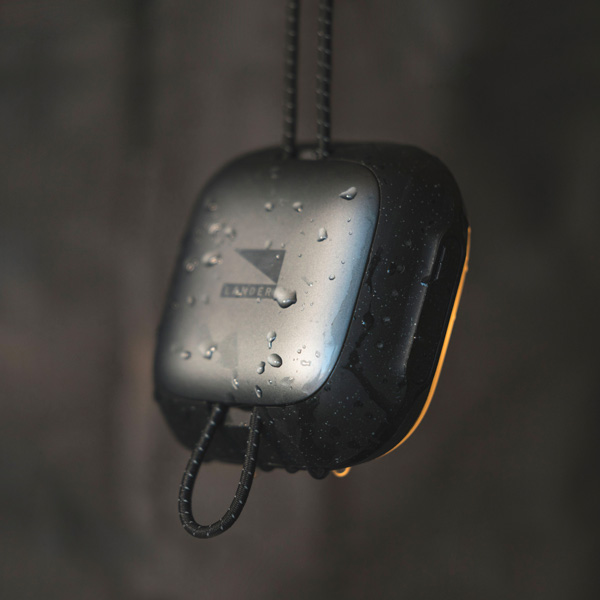 Where Can I Find an IP65 LED Light? Which One is Right for Me?
There's no shortage of outdoor LED lights to choose from, and each one is a little different. For the avid outdoor enthusiast, choosing the perfect light can be a challenge, which is why we've worked so hard to produce some of the best IP65 LED lights available today.
Boulder™ Lantern
Part outdoor LED light, part powerful charging hub, the Boulder Smart Lantern + Charging Hub is the last lantern you'll ever need. This IP65, 350-lumen LED lantern boasts up to 300 hours of run time and charging for up to four devices at once. Its app-controlled smart features include lighting controls, sleep timer, proximity on/off, alert finder, and more.
Cairn® Lanterns
Available in three different models—each with its own unique features—there's a Cairn lantern that's perfect for every adventurer.
The most powerful IP65 LED light in the Cairn family is the Cairn XL Smart Lantern + Power Bank. This 350-lumen, feature-laden powerhouse charges up to four devices at once and boasts up to 250 hours of runtime, with a convenient Bluetooth-enabled app control, and more.
The Cairn Mini Lantern packs a powerful punch in a small package. The perfect choice for on-the-go adventurers, this mini IP65 LED lantern features an output of up to 150 lumens, easy-to-use controls, quick charging time, a multi-axis elastic tether, and more.
Need something that falls somewhere in between the Cairn Mini Lantern and the Cairn XL Smart Lantern + Power Bank? The Cairn® Lantern + Power Bank is the perfect choice. This powerful, yet compact 300-lumen IP65 LED lantern can charge any smart device, features variable dimming control, and includes a reflective multi-axis lanyard.
Kiva™ Headlamp
The Kiva Headlamp is a game-changer. Designed to offer hands-free illumination when you need it most, this 150-lumen headlamp boasts up to 40 hours of run time and features a lightweight design, moisture-wicking headband, one-touch on/off, strobe and dimming modes, and more. The integrated USB charging of this rechargeable IP65 headlamp means you don't even need to remember to pack a cable.
Armed With the Perfect LED Light, It's Time to Get Back Outside
From hiking to fishing, from cycling to camping, it's easy to find fun outdoors. However, if you lose track of time, you could find yourself in a pretty sticky situation. Don't ever get left in the dark—let one of Lander's IP65 LED lanterns be a light for you when all other lights go out.