Expand the Uses of Your New iPhone 13 with a Lander Case
Posted On: Thu Sep 16 07:00:00 GMT 2021
A bigger battery, increased data storage, upgraded camera system, photographic styles, and cinematic mode are already expanding what the new iPhone 13 can do. Yet, you can push the limits of your iPhone use even further with a protective case from Lander. Take your smartphone on any outdoor adventure and capture any number of breathtaking scenes with a secure hold on your phone.
In many ways, the whole idea of a smartphone is to connect with and make memories of both lifelong passions and everyday life. Learn how to protect your new iPhone and enhance your ability to make memories that last a lifetime with an iPhone case from Lander: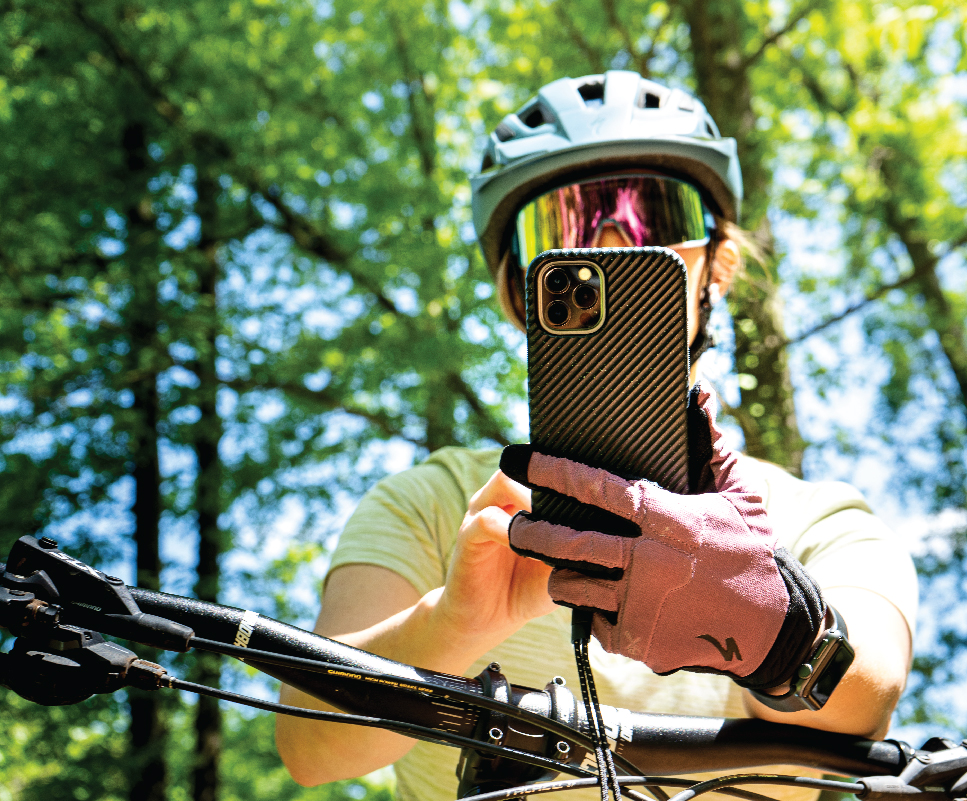 More iPhone Uses With a Phone Case from Lander
• Taking Next-Level Photos—Safely: No selfie is worth risking serious injury, but it can also be tempting to dangle your phone over the side of a boat, railing, or cliff. Although many of these photos can be absolutely breathtaking, there are also horror stories of dropped phones that are lost or destroyed forever. A simple wrist lanyard lets you take next-level photos without putting your new iPhone in harm's way. Feel like a lanyard is too cumbersome for everyday use? Our anchor system makes it possible to remove and reattach the lanyard as needed to meet the occasion.

• All-Season iPhone Uses: Beautiful spring and autumn days are a natural time to go out and make memories, but they're not the only times of year when the outdoors can set the scene. The last thing you want is to find your new iPhone temporarily out of commission because the battery has died prematurely in the cold or turned off to protect itself from the heat. Expand the range of temperatures your phone can function in with our Torrey® case, including innovative ThermoLine® technology.

• Never Miss an Appointment: You can't make a memory if you miss a scheduled event altogether. It could be a romantic evening, important work meeting, family event, or a get-together with friends. It's not just using your phone to remember the date and time. You can also make notes and set reminders to bring important items to these events. You don't just want to attend an event; you want to make it something memorable. With a pocket friendly design and buttons that are responsive but not too responsive, Lander cases make it easy to stay on top of your daily and weekly schedule. Our Glacier® clear case style will also give your new iPhone an amazing look during these engagements.

• Made to Make Your Wait Easier: It's easy to say every single moment of your life is precious, but when you're going through an interminable wait, it's useful to have a distraction. Rather than create a memory that leaves you feeling anxious and restless, you can use your iPhone for mobile gaming, social media, news updates or other distractions that speak to you. Along with mental fatigue, you can guard against smartphone hand pain with the slim profile and ergonomic design of a Lander case.

Uses for Old iPhones and Cases
Not sure what to do with your current smartphone and case? Most people will trade-in, recycle, or donate their old phone, but what about the case? From turning your old phone case into a crafts project to finding a donation or recycling center, learn more about what to do with your old phone and case when upgrading to a new iPhone. That said, new Lander iPhone cases are made from biodegradable TPU, giving you the added option of composting the case the next time you upgrade to a new phone.
Just like sustainability should be measured based on the total life-cycle costs of the product, your iPhone experience isn't just about the first days when you're still playing around with new features. Get a case with durable protection, enhanced iPhone use, and sustainable design from Lander.